SERPENTINE BESPOKE
Close collaboration. Unparalleled craftsmanship.  Boundless creativity.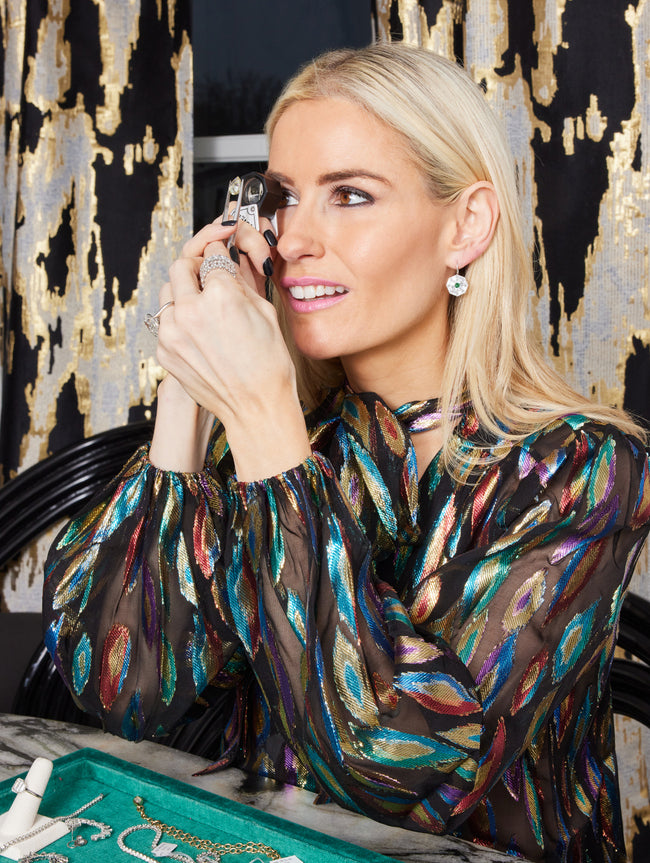 The Bespoke Process
At Serpentine, we believe that jewelry should be as extraordinary as the person wearing it. Our bespoke process is a partnership, beginning with a simple conversation with our Founder and CEO, Ali Galgano. Whether you are interested in meeting purely for informational purposes, already have a concept in mind, or wish to defer to our design expertise, this first step is crucial in making your dreams a reality.

After understanding what you're looking for and what is important to you, our talented design team provides you with hand-sketched renderings to evaluate and edit. Once these sketches are approved and materials are determined, our team provides you with a final price. Click here to book an appointment and get started.
MAKE IT YOUR OWN
Our website is only the beginning. If you already have your eye on a Serpentine piece but wish you could select your own stones, change the metal, or modify the size, we are happy to help make your piece uniquely yours. Book an appointment today to learn more.

Appointments for the 2023 holiday season are filling up quickly. If you are interested in creating a custom piece in time for the holidays, we invite you to reach out as soon as possible by booking an appointment or filling out a contact form below.

We would be delighted to host you in our Greenwich, CT Townhouse, or our HQ in Midtown Manhattan. If you'd like assistance with logistics getting to either location, we're happy to help. Additionally, we are always available for a call or virtual meeting.
All Serpentine Jewels custom creations are truly works of art, crafted by a team of perfectionists. We will provide a concrete timeline based on the complexity of your design, however generally completely custom pieces take between 8 and 16 weeks. 
If you would like to gift your loved one a custom piece of jewelry for the holidays but the timeline is not feasible, we are pleased to provide a sketch of the piece to put under the tree. Alternatively our signature gift certificate is anything but ordinary. This Serpentine Jewels charm is placed in our jewelry box along with a note that this is a gift certificate for her to redeem for the custom piece of her dreams. That way she has something special to open on Christmas morning, and the charm is hers to keep. Inquire to learn more about our [signature gift certificate].
Yes, our custom jewelry generally starts at $10,000. Kindly note that a non-refundable deposit is required to begin the design process. This deposit is credited towards the final price of your piece.
Fill our the contact form below to get in touch - we'd be delighted to chat with you.